Midvalley Animal Clinic is aware of the vast amount of information available on the internet. Our team has taken the time and evaluated the following sites. We trust the information the listed websites provide to you, our client, and member of our family.
Pet training:
Great Salt Lake Dog Training Club


Pet financing/assistance:
Care credit
Best Friends – spay and neuter programs – NKUT
Prescription rebates:
Zoetis rewards - rewards for Zoetis products (Example: Apoquel, Convenia, Rimadyl, Proheart and more)
Elanco rebate center - Rebates for Elanco products (Example: Interceptor, Deramaxx, Galliprant ) you do not need a promo code. You can search available rebates by clicking "Can't find your promo code? Search by brand"
Proudly serving: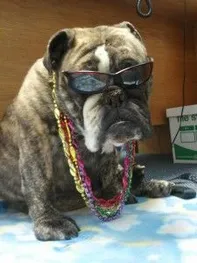 General Information:
USDA APHIS - for pet travel information

Microchip Information:
Adoptions and rescues:
Utah Bulldog Rescue of Utah West Valley animal services
West Jordan animal services
Sandy city animal services
Salt lake city animal services
Best friends animal adoption center
C.A.W.S.
Boarding:
Grooming:
Meowser pet salon
Leslie's Grooming
---
American Animal Hospital Association
www.aahanet.org

American Board of Veterinary Practitioners
www.abvp.com

American College of Veterinary Internal Medicine
www.acvim.org

American Kennel Club
www.akc.org

American Veterinary Medical Association
www.avma.org

Association of American Veterinary Medical Colleges
www.aavmc.org
Agility Information
www.cleanrun.com

Center for Veterinary Medicine- U.S. Food and Drug Administration
www.fda.gov/cvm/